IT brochures and product fact sheets

Even in today's digital world, brochures still play a vital role in helping to win new customers.  Whether you require a complete portfolio of company collateral to reflect a new corporate image or a one-page product fact sheet in a standard template, I would be pleased to help.
The best brochures are the ones where the design and the copy complement and support each other precisely.  That's why when I write copy for brochures, I often work as part of a team with the client and the client's selected design agency.  With my clear and concise writing style, I ensure that the text communicates at the right level of technical detail for the target audience.
Reference: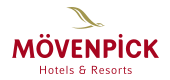 "Our IT department is strong in worldwide technology, but not in marketing ourselves. Kathryn's plain view and writing style is awesome, using just the perfect language our audiences understand. Among many aspects, we appreciate the time saving we make from just doing one phone interview and getting perfect and to-the-point text back in a short time."
Thomas Nievergelt
Reference: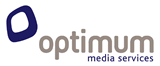 "Kathryn has an excellent delivery record in regularly producing copy for newsletters, data sheets, case studies, web material and, most recently, a corporate folder. Her expertise in producing clear, concise copy enables us to create collateral for our mutual client that resembles the initial visuals. No longer do we have to shoehorn the copy in and lose the white space that we originally built into the design."
Clare Puplett
For information on my fees and a quotation for your next project, contact me on Kathryn@itwriter.co.uk or +44 (0)1983 209151.