Press releases and technical white papers

If you have a new product, solution or service to promote, I can write a press release that will help you gain coverage in your target publications.  With my background in PR, I understand the need to grab attention from the very first line and explain key benefits concisely.
If you need to explain your technology, product strategy or an industry issue in more detail, I also produce white papers.  These vary in length, depending on the topic and likely use, but always add clarity to complex subjects.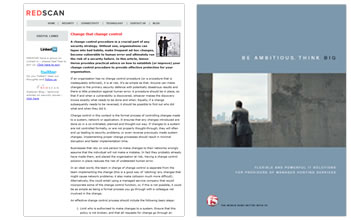 Reference:

"IT security can be a complex issue to get across, balancing technical jargon with risk-based terminology and tying this all into business drivers.  Over the years, Kathryn has enabled us to get this message across in a clear and concise manner and make our newsletters, blogs and press releases more targeted and sharper.  Kathryn is also a useful sounding board for what the market wants to hear and what to include and exclude in any copy."
Simon Heron
For information on my fees and a quotation for your next project, contact me on Kathryn@itwriter.co.uk or +44 (0)1983 209151.